Bellewood House Plan
3 Bedroom, 2 Bathroom Home - 1986 Total Square Feet
The Bellewood House Plan has been updated to reflect the needs and requests of our clients, but don't worry! If you prefer the original home plan for your future home in Olde Salem Township in Benton, just ask!
Looking for ideas? Tour the Bellewood home through the photo gallery, below, or take the YouTube tour of a current home for sale -- and then call us today at 501-258-5101 to discuss how we can build your future Saline County home, just a few miles away from Little Rock, Arkansas.
All Homes built by Salem Homes ~ Fiser Development, LLC feature:
Universal Open Floor Plans

High efficiency E-glass (insulated) windows

Home Security Systems

Private Neighborhood with Club House and Pool

24/7 video surveillance of the neighborhood.

Wired with cat5e cables in order to use the AT&T Fiber Optic Cable Network.
High efficiency heating, cooling, & water heater

Super insulation package

Gas & electric utilities

Granite countertops

Custom cabinets

Minutes away from shopping, airport, services; part of Bryant School District.
Bellewood Home Tour
Click on any photo to start a slideshow featuring interior and exterior design elements of the newly constructed Bellewood home in Olde Salem Township. Use them as inspiration for your own design choices and visit one of our Open Houses to take a closer look.
Galleries of the Bellewood Home
Follow these links to see more examples of how the Bellewood Home Plan can be adapted for your needs.
Bellewood at Creekside
Lead: Bellewood at Creekside
Bellewood at Creekside
Brick Bellewood
Lead: Brick Bellewood
Brick Bellewood
Two Story Bellewood
Lead: Two Story Bellewood
Two Story Bellewood
Bellewood Video Home Tour
Like what you see? The Bellewood Home Plan can be your next home!
Bellewood Home Plans by Salem Homes, LLC - Fiser Development
A spacious home with generous amanities for the modern family, including thoughtfully considered living spaces, porches, garage, and kitchen. Friendly to the environment with low energy use, our homes also afford the urban telecommuter with competitive high speed internet access throughout the home.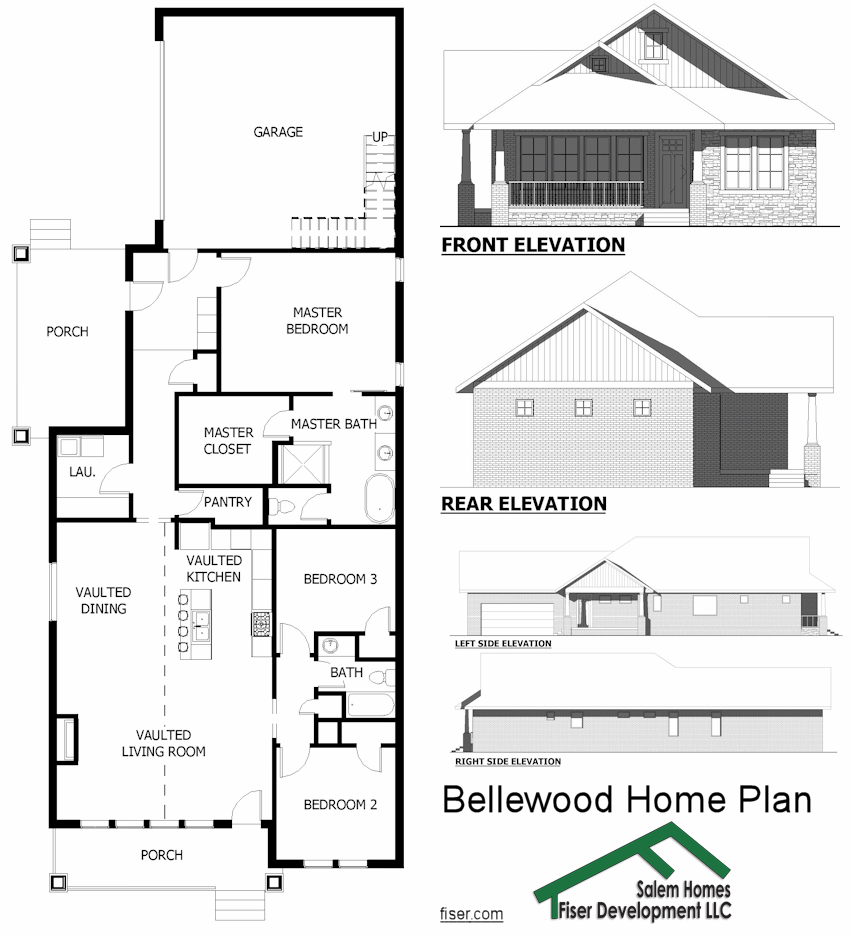 Subscribe to Our Free Newsletter: