Fiser Development, LLC - Salem Homes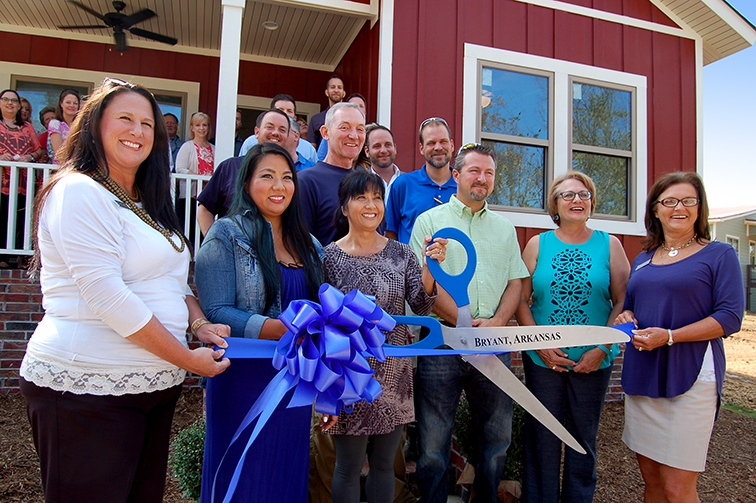 Ribbon Cutting for Creekside Cottages with the Bryant Chamber of Commerce
Fiser Development LLC is a family owned business.

Dee and Masami Fiser, the dynamic duo of Fiser Truck & Tractor, Inc., entered the home building arena in 2008. Dee Fiser retired as president of Fiser Truck & Tractor, Inc. after 28 yrs. to pursue his dreams as a home builder. The demand for his work quickly grew into a new career from what started out as a part-time hobby of building for friends and family.

As the president/owner of Fiser Development LLC, Dee has built homes in several subdivisions in the Benton and Bryant, Arkansas area including Hurricane Lake Estates, Remington, and Oak Glenn. His wife, Masami Fiser, is the administrator and handles the accounting and finances of Fiser Development LLC. Of their three children, two have joined the family business. Yoni Johnson and Justin Fiser are currently learning all things related to the home building industry. Yoni obtained her real estate license and is a REALTOR® with Truman Ball & Associates.

Dee Fiser's background includes over thirty years of business management experience. He built multimillion dollar equipment dealerships that involved setting up and training shop and work flow systems for sales, marketing, service, parts and rental management. He also designed marketing plans and wrote and played in television commercials for the equipment dealership. He served two terms on the National Dealer Council for Kubota Tractor Corporation and served on the National Advisory Committee for NAPA Auto Parts and IBM to design shop management software.

Dee currently serves as a board member of Saline County Industrial Development Corporation and he is a board member of the Saline County Homebuilders Association. He is a past president of the Bryant Area Chamber of Commerce and Central Arkansas Executive Association. He is also a past board member of Farm Bureau of Saline County, Home Bank of Arkansas, and Benton Chamber of Commerce, and a past Chairman of finance committee for Bryant First United Methodist Church.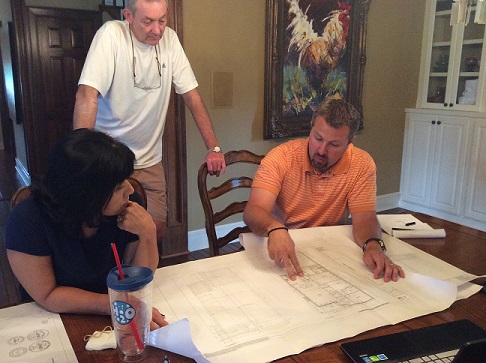 Dee and Masami Fiser with architect James Scroggins
(Custom Homes LLC)

Education: Attended University of Arkansas at Little Rock.

Graduate Dale Carnegie effective speaking and Human relations

Carnegie Leadership training for Managers

Carnegie Sales Advantage Training

Carnegie High Impact Presentations


Graduate National School of Real Estate